1Remote Quick Start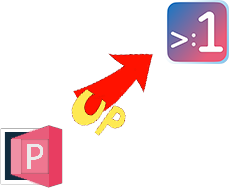 PRemoteM vs 1Remote
1Remote is the upgraded version of PRemoteM.
1Remote is open source and free to use.
Installation
Adding Servers
Manually Adding a Server
Click the + button in the upper-right corner of the main window.

Choose a protocol, such as RDP, SSH, or VNC, at the top of the pop-up window.

Set the server's name, label, notes (supports Markdown), and other information and save.
Migrate from PRemoteM
Since PRemoteM is our old name, our migration tool will auto detect your old data when your first start 1Remote.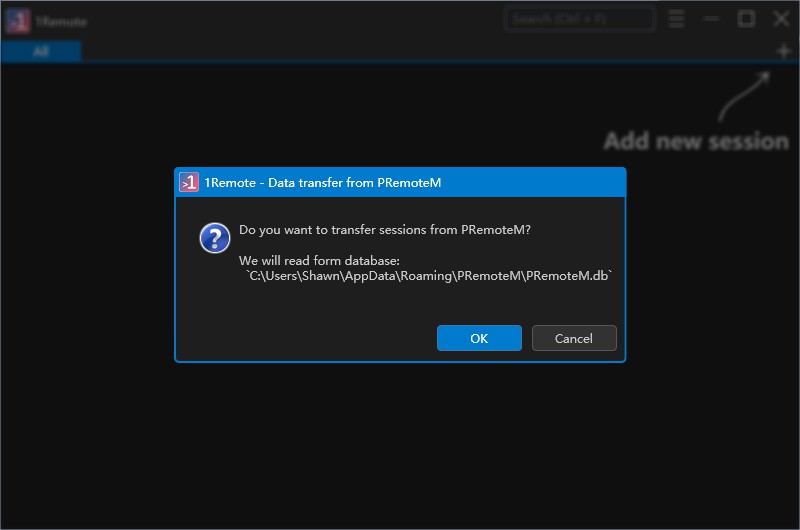 If the you miss the auto-migration, you can still import it manually:
In PRemoteM export all data following the Data export guide, you will get a *.prma file.
In 1Remote click the + button in the upper-right corner then click the Import button, select the *.prma file you just exported in the pop-up dialog by select the file filter *.*, and click "Open" to complete the import.
Starting Remote Connections
Starting from the main window
Simply double-click a server to open the corresponding remote session.
Starting from the Launcher
Press default shortcut Alt + M to show the launcher, then:

type the keyword to select server you want then press Enter to start.
Right to show menu for the selected server.
Tab to show the Quick Connect view.
Customization
Change language: Setting -> General -> Language
Change theme: Setting -> Theme -> Theme. On this page, you can also customize your favorite color scheme.
Change SSH color scheme: Setting -> Protocol -> SSH -> KiTTY -> Themes
✏️ Last Change: 2023-08-26 02:26
📖 Publication Date: 2023-08-26 02:27